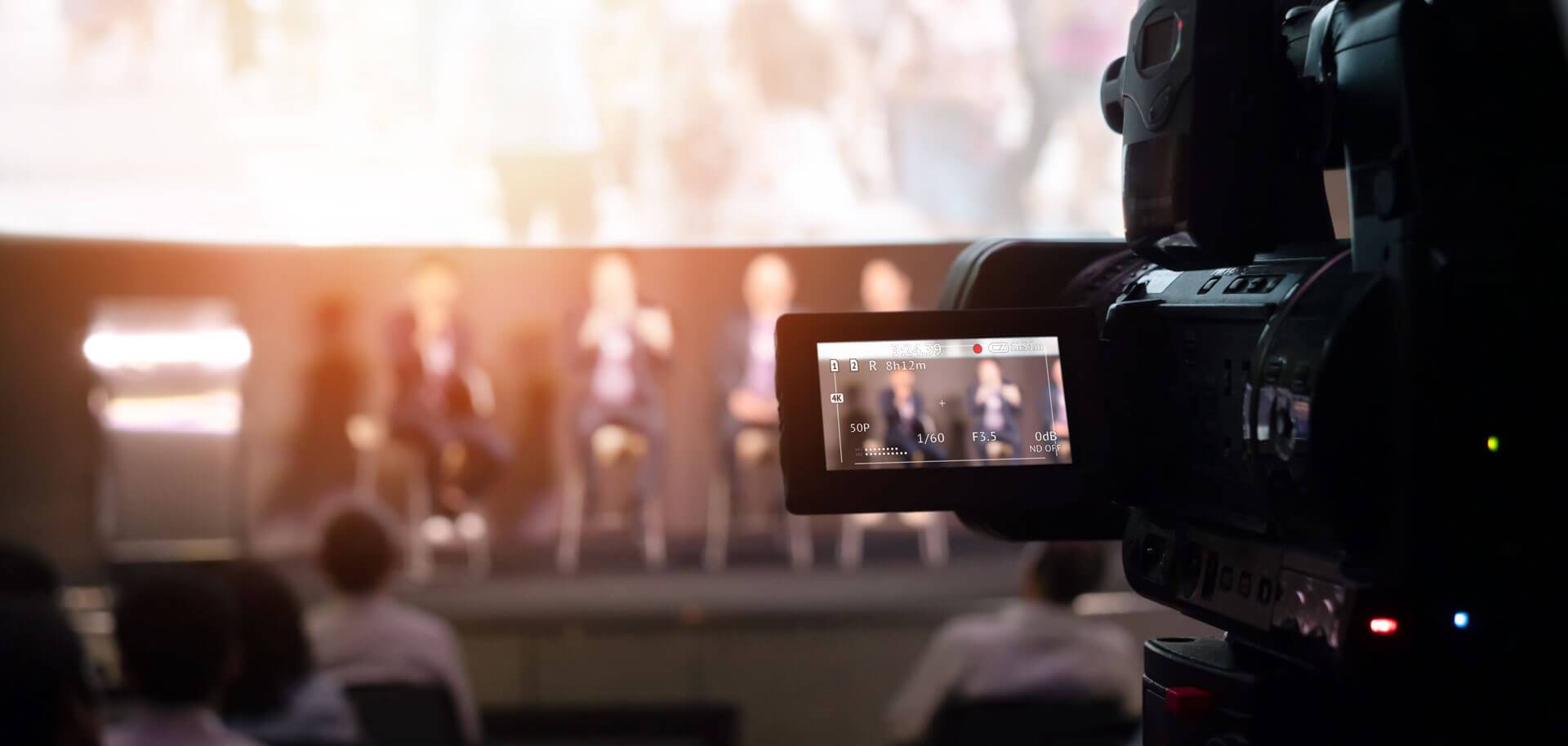 Slide 1
Reach a larger audience and achieve greater flexibility with hybrid events.
The response to the conference was exceptionally positive, and from our point of view there were no significant issues, and the small matters which arose were quickly and perfectly resolved.

The preparatory work involving meetings and emails made for a very streamlined and efficient process, and it was a pleasure to work with you and the team of Transcend Media again for ACBO's national conference.
Hybrid Events
Experience the best of both worlds with a hybrid event, where a live, in-person event is combined with a virtual online component.
Hybrid events are a fantastic way to adapt to these uncertain times and they can reach a much greater audience, as people who can't attend in person can still attend online. Think of participants isolating, needing to fly in from interstate or overseas, venue capacity limitations – all of these factors are mitigated with a hybrid event.
At Transcend Media, we use our event management experience and savvy production skills to project manage and execute hybrid events, liaising with in-house AV teams to ensure a holistic experience – and of course, make life easier for you along the way.
Wondering what our hybrid event services include? Read on to find out!
Project Management
We'll oversee all aspects of production and content management including client and production crew meetings, managing deliverables, coordinating production crew and logistics, and liaising with the venue and in-house AV team to check all systems and capabilities are considered.
Our aim is to deliver a holistic hybrid event that runs smoothly for everyone involved.
Pre-Recording & Editing
If you have speakers who won't be physically present at the event, we can pre-record speaker videos and edit self-records. We handle the entire process, including:
Jessie, Travis and the Transcend team are the consummate professionals! Transcend's production expertise was only the beginning. It was the customer service, friendly disposition and can-do attitude of all team members that sets them apart from the rest. I highly recommend Transcend for all your AV and production needs!
Jamie Bligh,
Manager, Events
Wondering how we pull a hybrid event together? Learn all about it in this case study.
Live Streaming & Video Production
Our comprehensive live streaming and video production services will bring your hybrid event to life in the virtual world, ensuring a first-class experience for virtual and physical attendees alike. Our services include:
Post-Event Editing
We also offer the option of post-event editing, so the event can be provided in an on-demand format once the live event is complete. This includes editing any live speaker presentations and editing the livestream presentation video into a professional, polished product ready for on-demand viewing.
Every memorable event starts with a conversation.
We can help you with photography, video and online events across Australia, so simply get in touch to get started.