Slide 1
ZOOM MANAGEMENT SERVICES
Let us run the show and ensure your next Zoom event is smooth, engaging and flawless, with our Zoom Management Services.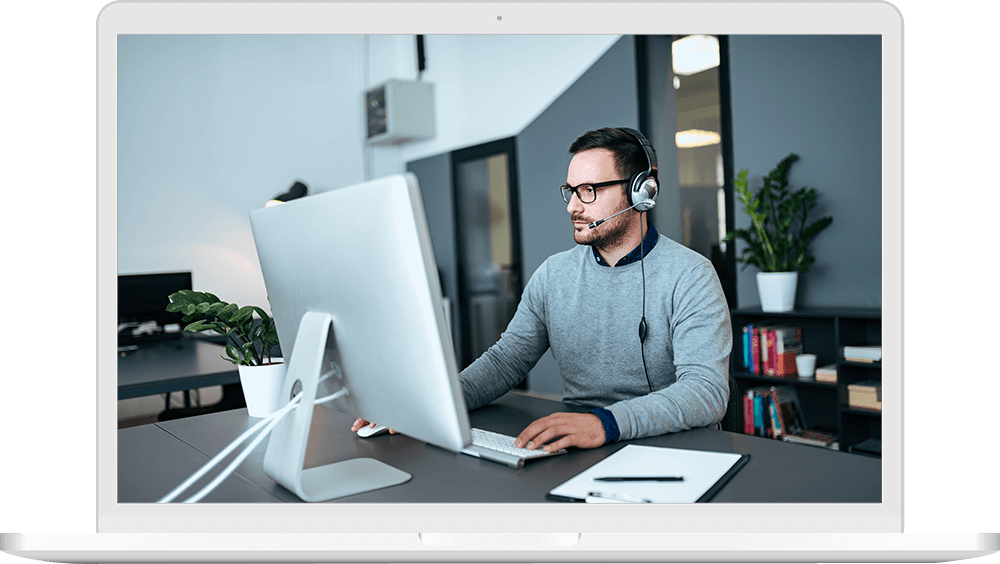 ---
Have you ever been in a charge of a Zoom event and found yourself either wishing someone else could do it for you, or thinking there was surely a way to do it better?

That's where we come in.

We specialise in end-to-end management of Zoom events, saving you time and taking care of the tech side of things from those pesky breakout rooms to spotlighting and polls.

We really do run the entire show – along with the tech support, we'll make sure your event is engaging, professional and polished, ensuring excellent production quality and utilising our creative expertise to add graphics, music and slides to truly make your event memorable.

With us on board, you can kiss bland or awkward Zoom events goodbye!
Why Choose Our Zoom Management Services?
---
There are a number of reasons why our clients choose to use us to host and manage their Zoom events, but these are the most common:
Kids First worked with Transcend Media to plan and produce an all-staff event over Zoom. This included coordinating the agenda, recording some content ahead of the day, creating titles, rehearsing and then staging the event. It was an enjoyable and seamless experience and the feedback from our staff was very positive. We would highly recommend working with Jesse and Travis as they made all of the team feel very comfortable and confident to deliver something special.
Clare Lombardi ‧ Director, Marketing & Communications, Kids First
What Services Are Included?
---
We'll take care of all aspects of your Zoom event, removing any awkward moments and ensuring you can focus your attention on the speakers and guests.
Our services include:
We can also deliver a polished, on-demand product with our post-recording editing services, including the additions of graphics, name titles, skins and backgrounds.
Every memorable event starts with a conversation.